But worry not: today, we're here to help you find the right tools to rock lead generation. Our expert-vetted tips cover everything from identifying your potential clients to optimizing your website and leveraging the power of social media.
Keep reading and apply some of our tips already today, and you'll be well on your way to becoming a lead generation expert.
Summary
There is no business without efficient lead generation. In this blog post, we'll cover everything you need to know about B2B lead generation including what it is, how you can find B2B companies, what tools you should use, as well as the 12 best practices to adopt.
What is B2B Lead Generation?
B2B lead generation refers to the process of identifying potential customers for your business and acquiring their contact data for sales purposes.
It's different than B2C in the way that it targets business contact data such as business emails instead of individual consumers. That being said, it's also more complex than B2C lead generation because the B2B sales cycle is usually longer and includes multiple decision-makers.
B2B lead generation starts with identifying your ideal customer profile (ICP). You have to determine the type of companies that would benefit most from what you're offering. Among other questions, it has to address their pain points and how your business can help solve them.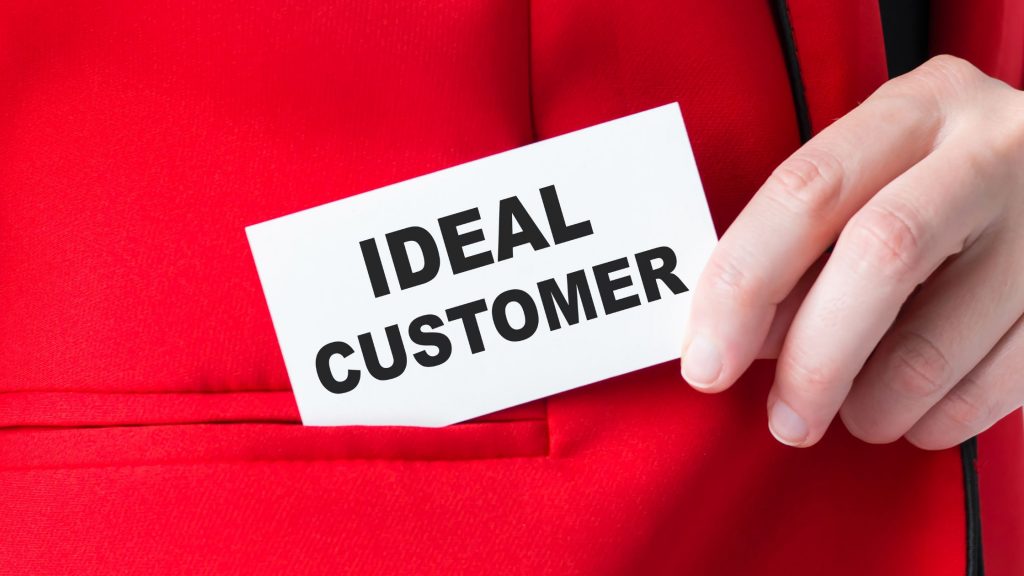 Once you know who you're targeting, you can start generating leads. This is done through a variety of channels, both on and offline.
Online channels could include your website, social media, and email marketing. Some offline methods would be industry conferences, direct mail campaigns, and networking events.
And why would your leads give you their contact info? Because you provide them with some type of value in a way that helps you build authority and trust before ultimately asking for the sale. Provide useful content, answer their questions, and demonstrate why you're the expert in the field that helps address their pain points.
How to Find B2B Companies?
You can find B2B companies through online tools such as LinkedIn, Sales Navigator, and Crunchbase, or manually through trade shows, conferences, and business directories.
After you've identified your ICP, you can use filters to search through LinkedIn (whether free or the paid Sales Navigator) and Crunchbase. The search will then give you a list of companies that correspond to your ideal customers.
On the other hand, manual lead generation will typically take longer. You would first identify the trade shows and conferences likely to be attended by your ICP companies, attend them and then make your move. You could also use business directories but note that these will typically lack the powerful filters available in the abovementioned tools.
Is LinkedIn the Only Solution?
While LinkedIn is definitely the most powerful solution you can use for lead generation, it's not the only one. In fact, there are a plethora of tools out there that can amplify the power of LinkedIn such as ZeroIn, the email-finding tool.
Thanks to its huge member base and its powerful search filters, LinkedIn will provide a great list of companies that fit your ICP. But the issue arises when it's time to contact them.
Provided that you're using a paid version of LinkedIn, you'll get a certain amount of InMail messages for contacting people you're not connected to, but it's all but impossible to get their contact data like email address from LinkedIn alone.
That's where an email-finding tool fits in. You'd install the ZeroIn browser extension, visit your lead's LinkedIn profile (or even the search results page to find contact info in bulk), and ZeroIn would look through its 200M database to match contact data to the account.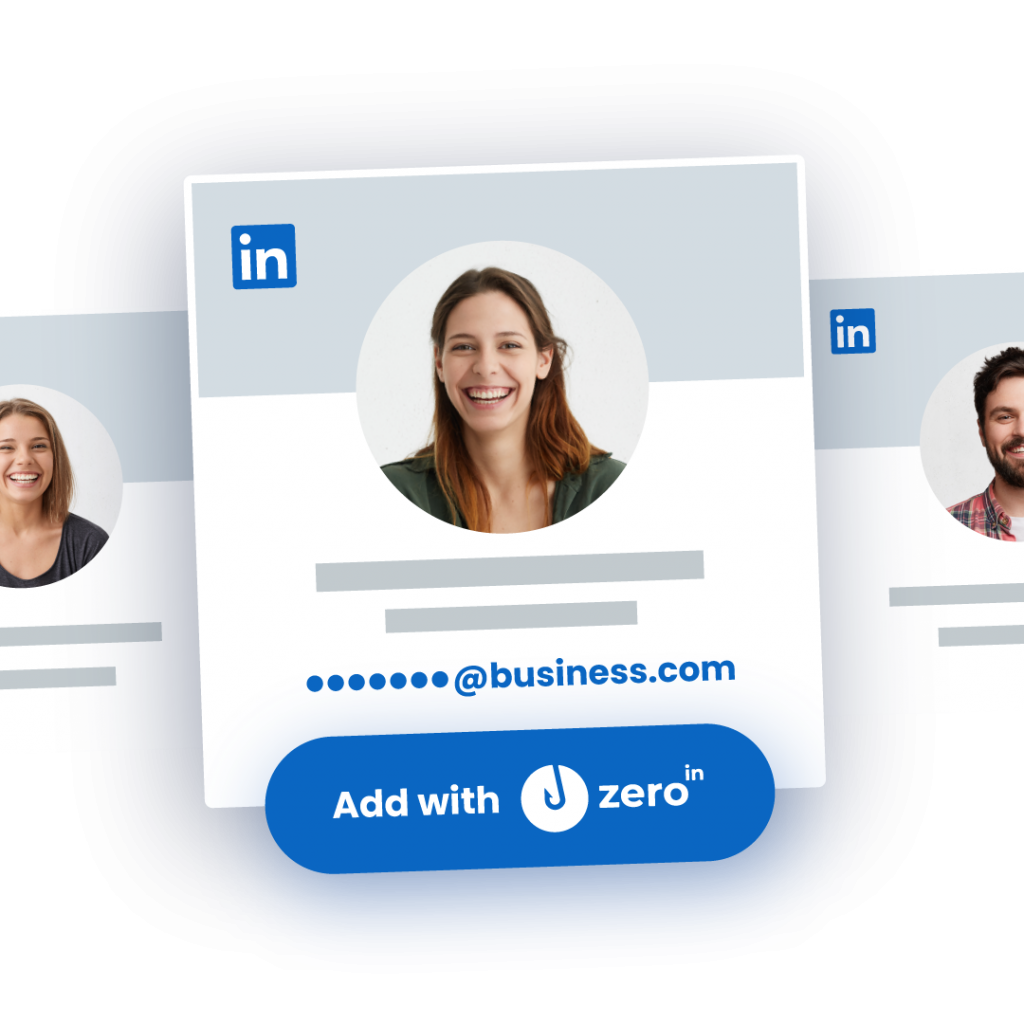 You can also verify existing email lists, and conveniently export your leads in versatile formats like CSV, XLS, and Google Drive to then use for your sales pitches.
How to Excel in B2B Lead Generation?
Whether or not you've put into place an effective B2B lead generation strategy can make or break your business. To excel in B2B lead generation, you first have to make sure you understand your customers.
It's essential that you define your target audience and analyze their buyer journey. In this way, you'll know how and when to talk to them to convert them into high-quality leads.
For optimization's sake, don't forget to employ lead enrichment and qualification. You have to know who to spend your time on.
Start by using the resources you already have, adapt them in the right ways by following the advice we lay out in this article, and you'll be well on your way to meeting your targets. Now, without further ado, here is our expert-vetted list of 12 proven tactics to master lead generation.
Optimize your website
We know, one of the vaguest tips out there BUT we'll outline some concrete steps you should take starting with the design itself.
Two key points that you should keep in mind are user-friendly design and mobile-optimized.
Your website should be clean, intuitive, and easy to navigate. Visitors should be able to find relevant information, and easily submit contact forms or request additional information.
Moreover, with mobile overtaking desktop browsing, your website has to be responsive. This will help you improve user experience, increase lead generation opportunities, and positively affect SEO, another important aspect of your website optimization.
There is nothing better than an inbound lead, right? Well, there are no inbound leads if users can't find you on Google. Make sure to put a solid SEO strategy in place and watch it pay off over time.
Add enticing CTAs to your website today! Strategically place them throughout your website to guide your visitors towards desired actions such as signing up for a newsletter, downloading a whitepaper, or requesting a demo.
Finally, make sure you're also using website analytics such as Google Analytics. In that way, you'll be able to track user behavior and identify areas for improvement to make informed decisions for further website optimization.
Create valuable content
Analyze your ICP and create a content strategy that includes informative and engaging content such as blog posts, case studies, tutorial videos, eBooks, etc, that provide value for your target audience.
Make sure it addresses their pain points, educates and informs them, and don't be afraid to delve into thought leadership to build authority in your expertise. Give them insights, practical tips, and actionable advice that they can apply right away.
Depending on the industry you're in, it's likely that different types of content work better. Test them. Try written content, videos, podcasts, infographics, webinars, interactive tools, etc. Find the ones that work best and engage your audience in different ways.
Offer short-form content for free, but ask for their contact information for anything long-form like an eBook. It's one of the best tried-and-tested lead generation strategies out there.
Finally, also make sure that the landing pages for your gated content have a clear focus, targeted and concise messaging, and responsive forms for lead capturing.
Leverage social media
To start with, identify the right platforms. Look at your ICP and figure out where your target audience lurks.
Usually, LinkedIn will be the right choice. However, in some verticals, industry-specific communities may be more effective.
Once you've identified the platforms, it's all about establishing your presence and consistency. Align your social media content with your content strategy to amplify its reach and also build authority on these platforms.
Engage with your audience by replying to comments and messages promptly, and don't be afraid to jump into relevant industry discussions with helpful insight. It's one of the easiest ways to nurture engaged followers into leads.
Track metrics such as engagement, click-through rates, conversions, and lead generation. Use these insights to optimize your social media strategies, refine your targeting, and improve your overall lead generation efforts.
Personalize your outreach
It's crucial that you understand your target audience for personalization. The more you know about your leads, the better you can personalize your outreach.
Tailor your communication to the contact's industry, role, and pain points.
You can do this by segmenting your audience based on different buyer personas or industries. Then send a variety of emails to each with content that addresses their specific needs.
The more personalized an email is, the higher the chance of it being opened, read, and acted upon.
Make sure you're also using a CRM to ensure you don't lose track of lead information or previous interactions.
Finally, test and analyze the best approaches, adapt as you go, and continuously improve.
Attend events and webinars
Events and webinars are great venues for networking opportunities and increasing your brand visibility.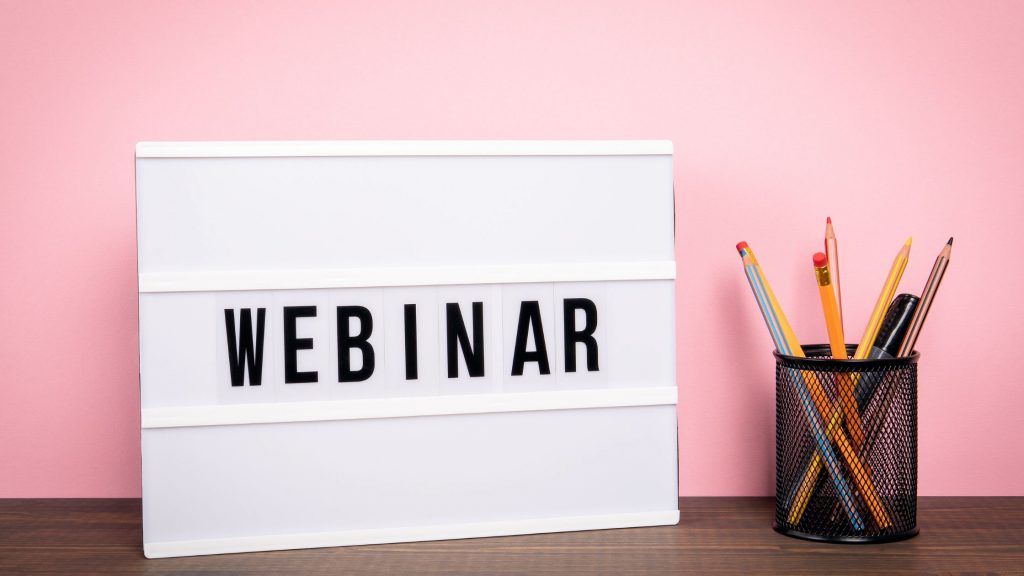 By attending them, you get to connect with industry professionals and potential clients. Many of them can turn out to be high-quality leads.
Engage in conversations with them, try to establish relationships, and capture leads by collecting their business cards, exchanging emails, or contacting them online in cases of virtual events.
Furthermore, don't be afraid to participate in these events as a speaker, sponsor, or exhibitor. This helps you build brand awareness among a targeted audience, as well as authority and thought leadership.
In that way, you're also increasing your chances of leads coming to you on their own because they now trust you and know your business can address their pain points.
After the event is over, just don't forget to follow up and nurture your relationship, even if it means not making a sale right away.
Utilize paid advertising
Paid advertising is one of the fastest ways to find B2B leads.
To start with, you get access to a whole set of precise targeting tools that get your content in front of the right sets of eyes. You can target people based on demographics, interests, job titles, and more.
You know that gated content we talked about? Paid advertising is one of the best ways to increase its reach and convert more visitors into leads.
Furthermore, some platforms such as Facebook even offer lead generation campaigns where the form submission process is made extremely easy for your potential customers. This typically makes the conversion rates higher.
Paid advertising also makes it very easy to try and re-engage the leads you've been in contact with or website visitors through remarketing campaigns. Because these people already know about you, remarketing is usually less pricy and has higher conversion rates.
But that's not all: some platforms even allow you to upload a list of leads you already have, and then they serve your ads to their lookalikes. It's an incredibly powerful tool to get your content in front of a whole new set of potential customers.
In the process, you're also building your brand awareness among your target group which pays off in the long run even though it may not be your main goal.
Finally, as with anything else in business, don't forget to test variables and optimize as you go.
Implement referral marketing
Word of mouth may very well be the holy grail of sales and marketing. In fact, 64% of marketers agree that word-of-mouth is the most effective form of marketing!
Over time, it's bound to happen naturally. To make it happen faster and in larger quantities, you have to make sure you encourage your customers to spread the word.
You can do this by offering discounts, credits, or other incentives. Just make sure that you have an easy and clear referral process in place, complete with a user-friendly UI.
A referral code process will also come in handy with influencer marketing. It will allow you to measure the success of individual influencers so you can make informed decisions about your budget.
Finally, don't forget to use testimonials on your website! Although they're not direct referrals, they can be pretty powerful in convincing users to convert. Place them prominently on your website, and watch your conversion rates increase.
Offer a free trial or demo
Offering a free trial or demo is a great way to collect qualified B2B leads.
This is the best way to showcase your product value, practically illustrating the way in which it addresses the pain points your potential customers' experience. Furthermore, a free trial or demo helps overcome hesitation before committing because it's risk-free.
Finally, in this way, you can easily qualify your leads. Those who actually opt to invest time and effort in exploring your product are likely more engaged, enabling you to filter out low-quality leads.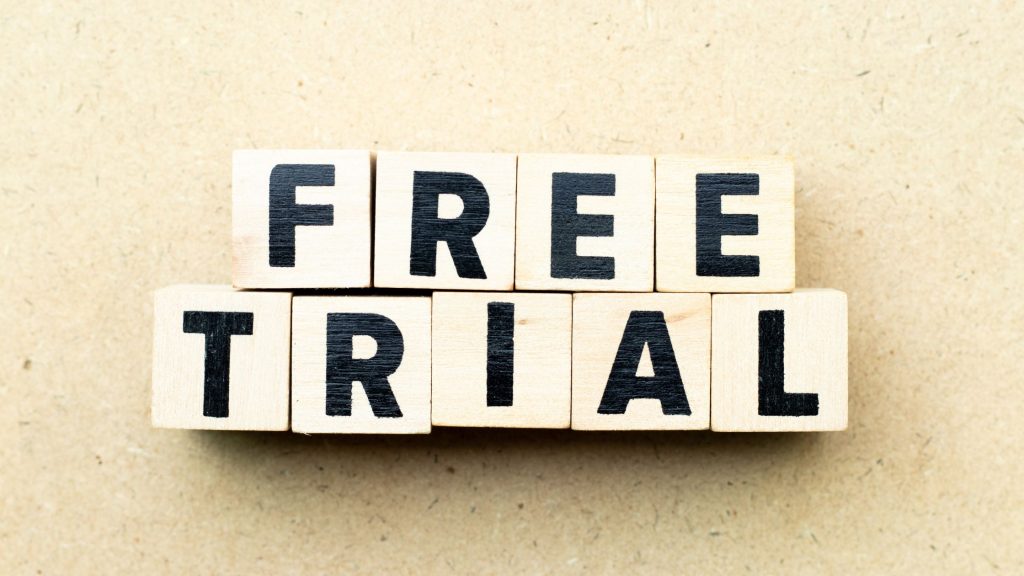 Use chatbots and live chat
Chatbots and live chat are great at capturing leads because they allow automatization, instant customer support, and even signal virtue.
To start with, chatbots provide instant customer support that's available 24/7. This means that your potential customers can talk to them at any time, without you missing out on any leads due to time zone differences.
Furthermore, having a chatbot or live chat on your website signals to your potential customers that communicating with you should be easy. This gives them increased confidence to actually try your product or service.
Now, because bots can be programmed with pre-made forms and collect this data, you can automate lead qualification and easily filter out high from low-quality leads. The same enables a high degree of perceived personalization through lead routing based on their answers.
Build relationships with influencers
Building relationship with influencers is one of the quickest ways to find qualified B2B leads.
Because you'll look for relevant influencers, it's one of the easiest ways to reach your target audience right away. Moreover, because they already have credibility with this audience, you're likely to get a higher conversion rate vs. using paid advertising.
When endorsed by someone they already trust, your company also gets to build credibility with a relevant audience easily. This will save you a lot of time and money.
Affiliate marketing is another great tactic to consider to increase lead generation with incentives for both the influencers and their audience.
Establish strategic partnerships
Try to find complementary businesses that could benefit from a partnership.
Collaborate with them, and leverage each other's customer base, expertise, and resources to expand your reach and generate more leads. This could be in the form of joint marketing campaigns, co-hosted webinars, cross promotions, or even bundling your services together.
It's a great way to benefit from each other's networks and increase your chances of generating quality B2B leads for your business.
Implement marketing automation
As you start applying these tactics to your lead generation strategy, your leads will start coming in, hopefully in large quantities.
An absolute lifesaver here is employing marketing automation software to streamline and automate various marketing tasks, such as email campaigns, lead scoring, and lead nurturing.
With that, you will save valuable time on consuming tasks such as lead qualification. Instead, why not spend it on selling to the many new leads you've collected? 🙂
Our Extra Advice: Stay consistent
When it comes to B2B lead generation (and anything else really), consistency is key.
We've outlined 12 expert-vetted B2B lead-finding tactics in this article so start testing them out. Keep testing them and refining them until you find what works for your business.
If you don't see results immediately, don't get discouraged right away. Fine-tune the strategy a little bit, and try it again.
Moreover, don't rely on one strategy only. Rather try to find a combination of complementary strategies that work for your business.
Conclusion
If you've arrived at the conclusion, then congrats — that means you're ready to start finding high-quality B2B leads for your business.
We've given you the resources: from the very basic definition of lead generation and outlining the tools you need to start, to our 12 expert-vetted lead generation strategies to help you assist and convert more leads.
Start testing them today, remember to stay consistent, and fine-tune them as you go.
---
What is ZeroIn?
Introducing ZeroIn: an all-in-one email discovery solution, complete with a streamlined CRM for effortless organization and management of valuable prospect data. Beyond essential contact details like business emails and phone numbers, ZeroIn uncovers over 20 additional insights related to your contacts and their companies.
Effortlessly integrated with your Free or Sales Navigator LinkedIn searches, ZeroIn empowers your outreach through a browser extension that applies your search criteria and harnesses its vast database to present a complete picture of your potential clients.
ZeroIn goes beyond the ordinary by delivering up to 26 unique data points, including verified business emails, outshining conventional data such as phone numbers and email addresses. Our exclusive 10-step verification process guarantees the accuracy and legitimacy of every email address you encounter.
Moreover, ZeroIn enables you to import and re-verify existing email lists, and conveniently export leads in versatile formats like CSV, XLS, and Google Drive.
For those times when you need a quick assessment, ZeroIn's "single email verification" feature offers rapid, reliable checks on individual email addresses. Elevate your prospecting game with ZeroIn – the ultimate tool for email discovery and management.
How can ZeroIn help your business?
ZeroIn helps you boost your outreach and sales by streamlining prospect list building. You can find and verify prospect email addresses in a click, both individually and in bulk while keeping your CRM data clean through the duplicate finder.
Because it offers a lifetime, pay once, and use forever deal, ZeroIn is ideal for SMBs in the growth stage.
Create a Free Account and Get 25 credits!
FAQ
What is B2B Lead Generation?
B2B lead generation consists of identifying potential customers for your business and collecting their contact data such as business email addresses or phone numbers for sales purposes.
It's important to make a distinction between B2B and B2C lead generation, the latter of which targets individual customers. B2B lead generation is also more complex because the B2B sales cycle is typically longer and includes multiple decision-makers.
How to Find B2B Companies?
There are two ways to find B2B companies: 1) by using online tools such as LinkedIn, Sales Navigator, and Crunchbase, and 2) manually through trade shows, conferences, and business directories.
Manual lead generation typically takes longer, so if possible in your industry, definitely check out the online tools outlined above first.
Is LinkedIn the Only Solution?
LinkedIn is definitely the most powerful tool for lead generation, but it can be further amplified with email-finding tools such as ZeroIn.
Most often, you won't be able to find a business email address on a lead's LinkedIn profile. That's where ZeroIn fits in.
You can install it as a browser extension, visit the lead's LinkedIn profile (or even the Search results page for bulk matching), and ZeroIn will search its 200M database to match the contact data to the LinkedIn account.
How to Excel in B2B Lead Generation?
If you're not using an ICP, lead enrichment, and lead qualification in your B2B lead generation efforts, you're missing out.
For effective lead generation, it's crucial that you truly understand who your customers are, and what their buyer journey is. And for further optimization of the sales process, it's crucial that you employ lead enrichment and qualification. It's how you'll know who to spend your time on.
Average score -
No votes yet